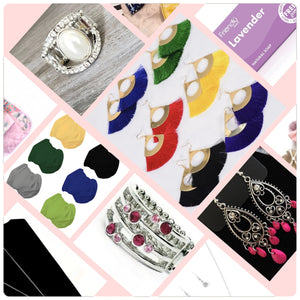 It's all FREE!! See what's in store!
Have you taken advantage of our FREE items?
FREE ITEMS!!
As a THANK YOU GIFT 🎁 to our Wonderful Customers, you may choose one (1) free item from our "FREE ITEMS" collection, when you make a purchase of $20.00 or more! (While supplies last). Only ONE (1) Free Item Per Order. 
Once you place your purchased item in the cart, simply return to our "FREE ITEMS" section in the drop down menu to choose your one free item. Add it to your cart, at NO CHARGE to you. We will ship the free item along with your purchased item.
It's that simple! 💁🏽‍♀️
---